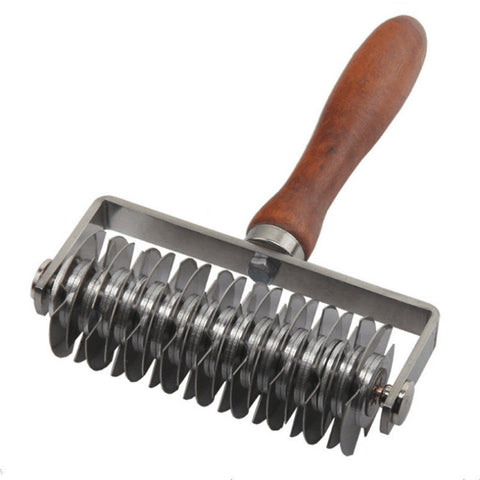 Stainless Steel Lattice Pie Cutter Pastry Metal Dough Roller Bread Baking Pin
Brand New Stainless Steel Lattice Cutter!
You will receive:
1 Stainless Steel Lattice Cutter

Wonderful and fast way to cut lattice design on your dough, bread, pies, etc.

Material: High grade Stainless Steel blade with wooden handle

Size of entire cutter: 7 ¾" (length) X 5 1/2" (width)
Length of blade across: 4"
Distance between the two blades: 1/4"
Length of handle: 5"

Ships expediate from Ohio!
---
We Also Recommend
---